+GF+ AG/SA
Manufacturing:
Piping Systems, Casting Solutions, Machining Solutions, conservation of resources, energy saving & miniaturization. GF Clean Water Foundation & charity supports,
Fehlmann AG/SA
Pnrecision machines & tools manufacturing:
Machining, portal design,
Milling-/drilling machines, Automation, Milling &
Coordination of services, remote diagnosis, Customer oriented
Swissmem AG/SA
Mechanical & electrical engineering:
Digitalization, innovation,
Financing for SMEs, electrical engineering, Brief advice on sustainability,
Energy & resource efficiency, business opportunities,
Agathon AG
Laser & grinding machines:
Laser Neo machine, Leo Peri machine, Dom Plus machine, Evo Combi machine, Evo Penta machine, Evo Quinto machine, Punching tools,
Mechanical Engineering,
Complete portfolio & unique technology
Fischer AG/SA
Precision Spindles:
Milling Head, High Precision, Motor-Spindlesm,Electric Air Compressors, Accessories, Spindle peripheral, Operating Supplies,
Spare Parts and Spindle Repairs, ventilation & air condition, Fuelcellair supply,
Mikron Tool AG/SA
High precision machining:
centering and chamfering,
milling, turning, grinding, deburring, complex combination tools, high degree of precision and applications, highest performance, Innovation, best quality,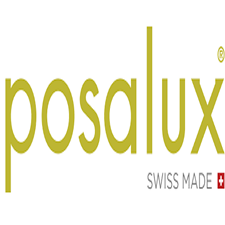 Gerber Maschinenbau
High precision machining:
Deburring, rounding and polishing, innovative solutions, brush polishing machines, gear parts, stampings, fineblanked parts, milled parts, grinding parts, water-jet parts, indexable inserts, watch parts, sapphire crystals & training for your machines
LNS AG/SA
Machine-Tool Peripherals:
Mechanical engineering,
automotive industry, machine industry, bar feeders, chip managers,
coolant management, Air filtrations, Hydrobar, innovations,training, installations, applications expertise,
service & support.
Posalux AG/SA
Laser micro machining:
Micro-technologies, EDM HP4, EDM HFP, 3-axis machine, electrical discharge, 5-axis machine, MILLING, MONO – DUO – TRIO – SIX ,MONO CW,
SACE, Assisted Chemical Engraving, training, installations, service & support.
Baltec AG/SA
Riveting machines & technology:
Electric, Riveting units, roller forming units, bench top riveting machines, pedestal riveting, double riveting machines, process monitoring & controlling, installations, service & support.
Reiden Swiss AG/SA
High-quality machine tools:
Technology and innovation,
REIDEN BFR2, 5-axis machining, REIDEN RX10, 5-axis machining, REIDEN RX18 turning, REIDEN RX18 gear milling, REIDEN RX18 fir tree milling, REIDEN RX10 gear milling, top services,
Swiss Machines AG
Overhaul & sale of machine tools:
Overhaul of all machines,
Schaublin towers overhaul, Sale of machines, Scraping, Automation, electricity,
Machine manufacturing,
Digital rules, Service trolleys & support, Troubleshooting,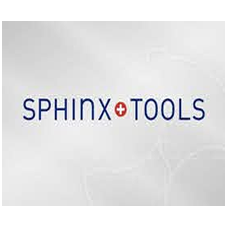 Rego-Fix AG/SA
High-precision tools:
Toolholders, Clamping collets, Clamping nuts, Accessories, Automotive industry, Aerospace industry, Medical industry, Watchmaking industry,
Mechanical engineering, Technology, service & support.
Reishauer AG/SA
Gear Grinding Machines:
Machine tool manifacturing, Automative gear grinder,
Universal gear grinder, Generating Grinding, Low Noise Shifting, Twist Control Grinding, Asymmetrical designs, Grinding Technology, installations, service & support.
Sphinx Tools AG/SA
Highest precision tools:
Manufacture & distribution,
Medical Instruments, Drilling and reaming, NC spotting drill, Pilotdrill, Micro deep hole drill, High performance
Drill reamer, Milling, Micro endmill, Engraving mill, Micro endmill, Ball nose endmill, Chamfering endmill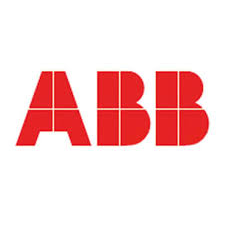 ABB AG/SA
Electrical Power & Automation:
Industrial automation & robotics, power generation, electrical equipment,
transmission & distribution;
Web tension measurement,
Bandwidth measurement,
Railway engines & generators, Consulting & engineering,
Rohrer-Marti AG/SA
Construction machinery & forklifts:
Excavator, Wheel loader, Tractors, Crawler dumper,
Rollers, Asphalt paver, Garden tools, Tamper, Snow blowers, Core drilling rigs, Diesel forklifts, Electric forklifts, Pallet truck, 4-way forklift, Attachments material handling.
Bovey SA/AG
Rental of construction machinery:
Civil engineering, Rental of construction machinery,:
Masonry, horticulture, Elevation, Heating & drying, Electricity, Lighting, Rental vehicle, Winders, reels, Fittings & valves,Transport hoses, Automatic watering,
Pumping, Sprinklers
Burckhardt Compression
Gas compression solutions:
Development/manufacturing, Marine Solutions. Refinery Solutions, Valve Service, Service Solutions, Valve Service, Spare Parts Logistics, Component Repair, Field Service, Condition Monitoring,
Diagnostics, Training, Technical Support
Kuhn Group AG/SA
Machine & device construction:
construction machinery, Komatsu, eMining
Sennebogen,Magni Powerscreen, Faresin, Spare Parts, Rubber tracks, , ntelligent machine control,
automation, autonomous transportation systems,
(AHS), hybrid technology,
Liebherr AG/SA
Heavy machinery & Domestic appliances:
Construction and agriculture machinery, refrigerators
Earthmoving, Mining, Mobile cranes, Tower cranes, Concrete technology,
Aerospace, Machine tools, automation systems, Domestic appliances, & Components.
Stäubli AG/SA
Mechatronics solution provider:
Connectors, Robotics und Textile, manufacturer of quick connector systems,
fluids, gases and electrical power, single and multi-pole connectors, highly specialized connectors,
Innovative mechatronic solutions,


Starrag AG/SA
Mechatronics solution provider:
Machine tool construction, machining technology,
Aerostructures machining centers, Energy, Oil & Gas, associated software packages, Heavy Duty Vehicles & Engines,
Service, Support & Maintenance
Triag International
Unique modular clamping system:
Engineering, clamping solutions, powerCLAMP, tripoxyMINERAL,trivaCLAMP
oppSYSTEM, microCLAMP, aptoCLAMP, triCENTRO, Accessories, Custom-made products, Applications,
Service, Support & Maintenance