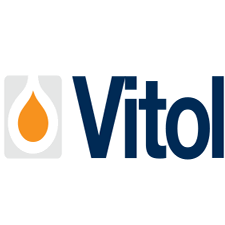 Nerum AG/SA
Pharmaceutical start-up:
Innovative ingredients, products, phyto-pharmaceutical, medical,
bio-pharmaceutical, food industry, cosmetic,
technological advances,
strategic alliances.
Swiss Innovations
Technology & innovation:
Expertise in air mobility,
recological drones, flying robotics, regional innovation parks, advanced research,
Engineers & other
specialists.
Vitol AG / SA
Logistics & distribution:
Energy trading, commodity trading, coal, natural gas,
physical trading,refining,
shipping, terminals, ethanol, methanol, LNG, gasoline,
retail business
Home of drones AG / SA
Technology & Innovation:
Expertise in air mobility,
Ecological drones for agriculture, inspection, delivery, research, fire fighting, & entertainment.
Novartis AG / SA
Pharmaceutical:
Consumer health care, animal health care,
Bioprotection (insect & rodent control), Technology & Innovations,
Swiss Drones AG / SA
Technology & Innovation:
Expertise in air mobility,
Ecological drones for agriculture,
inspection, delivery, fire fighting and entertainment.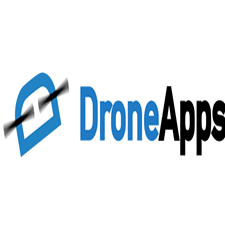 Sensirion AG / SA
Technology & Innovation:
Digital microsensors & systems, work control measures, sensor solutions,
measurement & control of humidity, gas & liquid flows.
Full customer costs.
Siemens AG / SA
Technology & Innovation:
Electricity & gas generation services, Renewable energies, digital factory,
Energy management,
Industries & drives automation systems.
DroneApps AG / SA
Technology & Innovation:
Expertise in air mobility,
Ecological drones for agriculture, research, innovations,
inspection, delivery, fire fighting & entertainment.
Roche Holding AG / SA
Pharmazeutical:
Pharmaceutical & diagnostic, Medicines for cancer treatment, viral diseases & metabolic diseases, Diabetes Management, Products & Consequences Research.
Noble Biocare AG / SA
Clinician & Diagnosis:
Manufacture of dental implant, implant placement surgeries, Program for dental professionals, Restorative components, CAD / CAM prosthetics, Lab Solutions,
Nagra kudelski Gruppe
Technology & Innovation:
Digital security & media solution, solutions for digital television, Cybersecurity, hardware & software,
Broadband & cellular networks.
IoT & Public Access
Actelion AG / SA
Pharmaceutical & Biotec
Disorders of the central nervous system, irregular heart disease, disorders
immune system & cancer,
drug development for unmet medical needs,
STM AG/SA
Microelectronics:
Electronics, semiconductors,
Software design & fab process development, Transistor gate length measurements, GPS & Wireless LAN chips.
Sita AG/SA
Air transport technology:
Communication services in air transport industry, Airport operations, , Cockpit communications & aircraft opeations, Cabin communications & Cargo operations.
Core Systems AG/SA
Computer Sci & Tech :
Software developments,
SAP Field Service, SAP B1 Add-ons, SAP Business One, Consulting, support and training.
U-blox AG/SA
Computer Sci & Tech :
Fabless semiconductor,
Wireless communication, De embedded positioning,
Software for the consumer,
Industrial & automotive.
Dartfish AG/SA
Computer & Tech :
Software development / Programming, Designing, Digital Imagery, Multi media, Internet,
Video & digital broadcasting.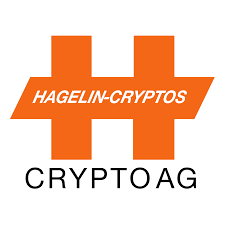 Crypto AG/SA
Tech & Info Security:
Radio & satellite communication, High security for mobile phones, Secure public IP,
networks, Fastest etharnet encryption, data & information in a PDH-E1 applicatioins protection,
Uster AG/SA
Textile Tech & Control:
Analytical instruments and on-line, Monitoring manufactureig systems for the textile industry, Produces laboratory and on-line systems, Quality control & measurement of fibers, yarns and fabric.
Oscilo Quartz AG / SA
Synchronization Technologies:
End-to-end synchronization,
Timing & tech innovations, Synchronization systems for
telecommunications industry,
Precision Time Protocol (PTP) synchronization,
Serono AG/SA
Biotech & Pharmacy
Reproductive health, multiple sclerosis, Growth, Metabolism and dermatology, Deep expertise in neurology, Oncology and immuno-oncology fertility, lupus, endocrinology, psoriasis, and other autoimmune diseases.
Logitech AG/SA
Electronics Technology:
PC peripherals, mice, remote controls, Security cameras, Webcams, Tablet keyboards,
Ultimate Ears – in-ear monitors, Wireless Bluetooth Speakers and universal-fit earphones,computer speakers.
Also Holding AG/SA
ALSO Cloud Marketplace.
SAP system and Business Intelligence, End-to-end technology provider, Business equipment for IT solutons, Consumer electronics, IT architecture and design,
Telecommunication sectors
and digital marketing,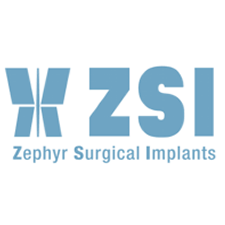 Lonza AG/SA
Chemicals and biotech:
Technological innovation,
Biopharmaceuticals, Organic and fine chemicals, Chemical synthesis equipment, Custom manufacturing of chemicals and related products.
ZSI AG/SA
Technology & innovation:
Erectile dysfunction and impotence. The hydraulic / inflatable penile implant,
Urinary incontinence and leakage, Implants and prostheses solutions.
Sonova Holding AG/SA
Technology & innovation:
Hearing instruments, Cochlear implants, Wireless communication solutions,
Digital & audiological care,

Hearing solutions.
Tecan AG/SA
Pharmaceutical & biotech
Laboratory and Life Science equipment, Automative laboratory instruments and solutions, Research empowerment & diagnostics, Mechanisms and development of novel treatments.
Aoto Form AG/SA
Technology & Innovation:
Incremental solver technology, Tooling engineering, AutoForm's innovations, Software development solutions,
Automotive industry & safety regulations.
Basilea Pharmaceutica
Pharmaceutical & biotech
Tumour check point control,
Invasive fungal diseases,
Invasive aspergillosis and mucormycosis, Bacterial infections, Oncology, Anti-infective drugs, Urothelial cancer.